Why I Enjoyed the Canungra Classic H.G. 2018 Competition so much
HI, i am Col Rushton and here is a little background info....After well over 40yrs, i still enjoy my hanggliding, especially where i live in northern New South Wales, Australia. A quiet small village about 25mins drive to everywhere! To the coast or our large rural town or our local mtns. Under 2hrs drive, north over the border, is Canungra, Queensland.
A quick disclaimer, if you are looking to read about racing finishes or dicing gaggle battles or even which of the elite won, it's not written here.
The Canungra H.G.P.G Club is based in the Gold Coast hinterland, southeast Queensland, Australia. Each year the club organises its annual hg comp around mid October, with the small thriving village of Canungra centrally nestled between their mountain launches. This is the biggest free flying club in Qld and its members are very proactive in owning/leasing some of their flying sites,[i wish my little club could too!]. A local xc clinic is available in the week leading up to the comp and is good value. It's been 5yrs since i 'competed' in their comp and i figured i was due for some quality airtime and also renew some memories both scenic and personal. A nice bunch of pilots too and now i fly my user friendly sports glider, i was keen to fly up there again, hoping i will last the eight days! Tony G and our mate Trevor were very helpful, Trev lending me his modern gps/vario so i could be scored, thanks again. It was a very wet,[and the rain desperately needed] first half of Oct and the weather was maybe going to come good. But i was committed now, paid online, work leave taken and with the camping gear loaded it was off to Qld and a good time!
It was Friday arvo when i finished setting up at the Canungra Showground Camping Area whose caretaker kindly lent me a camp chair i'd forgot to pack. Also the large tarp which protects my dome tent was looking very thin and a wise decision was made to buy another before the shops shut. Many other pilots were camped here too and judging the many cars with long thin objects on top, at least the weather hadn't put everyone off.
Here's my setup and a mates old girl "Lily".
After a short stroll into town, i wandered into the pub/hq. Enjoyed a cold beer while our scorer Dave uploaded the latest waypoints and airspace files onto the Navitor, Trev kindly lent me earlier. I then received my pilots pack, being some maps, a dinner voucher for presentation night and the coolest printed t shirt.
Finally met and enjoyed dinner with my Qld 'team'. Brian, driving Pauls Nissan suv with the amazing car fridge, Doggie, Rick, and of course Paul. You know you click with some people, when soon they feel like old mates! Breakfasts were at the camp and light lunches on the hill, before launching.
Dinner was often a pick from the specials board at the pub, with many stories after!! My big issue was keeping everything charged. Using the smart phones Airtribune app was great, the Gopro i was turning off/on to video all on the big sd card and a radio is important too. The camp kitchen was always my morning hangout, especially with its many power points! The kettle, microwave and sink were useful items too.
The large camp kitchen also had two electric bbq's and a magnificently carved Goanna.
L-r, Rick, Brian, Doggie, me-Col and Paul.
Nice pack up spot and friendly farmers dogs!
Now finally to DAY 1.. Flying at their westerly site, Mt Tamborine. Although airspace restrictions stop any downwind tasks, today will be easy to go crosswind on course. The launch marshals, Ken, Walt and helpers will do a great job all comp, making pilots safety their main priority..
I think all pilots got on course, i had a low save before getting 5000ft base and gliding off, woohoo! Base again on Mt Misery and staying high, eventually circling again with a team mate, Paul. We used a very smokey area to cough, cough and climb a few more thousand ft, but patchy it was. We both made different decisions though similar outcomes, i followed the hwy to almost the waypoint and a great landing alongside.
In the retrieve car, Paul and i toasted our good fortune for the rest of the comp,[that sparkling cold cider was refreshing]and after a lot of looking, with a friendly landowner leading and following dubious gps 'roads', we finally got to Doggie! Back in Canungra, pub/hq, hand over your vario to Dave for the download, then more raving on as everyone tucks into their dinner and chill time.
Finally i get back to camp, use the torch to negotiate the tent ropes, zip up then zip down the tents screens and finally lower down onto my half flat airbed. Tell yourself it will last till morning...and let's do it again tomorrow, whew...
DAY 2...This was the second morning i have woken up lying on hard ground! That bloody airbed..I will pump it up very late tonight and hope it will have some air left in it by morning! The shops reopen tomorrow [Monday] and surely i can buy a new q/size airbed?
So i'm at the camp kitchen even earlier now- i have my routine now, write up my log before it blurs, have breaky, read some of my book with a cuppa while everything charges up!! One thing is i'm meeting many of the Aussie national team, though it must be frustrating for them when i keep forgetting their names! I am slowly getting there and don't ask me what pilot is flying what coloured glider either!!
Mt Tamborine again today- light nw, however over development soon shades us out and an afternoon storm is forecast, possibly severe. We all got off the mtn , i think the top 10 were halfway around the task when the radios started telling of rain and lightning on the course line! That stopped the task!
Packing up in the lz, with a third of the field, i watched some interesting landings below the rapidly menacing sky. Soon we are driving toward the storms to retrieve our team pilot Doggie, wet and cold, we needed hot chips at Beaudesert to warm up! 100kph winds at Boonah and golf ball size hail nearby, we only just missed the bad stuff! It was rain and lightning during the night too and very glad i bought that new tarp, however you can't rest easy in a tent with lightning around!!
Tamborine launch, Ken and Walt were our very good launch officials.
DAY 3...That airbed stayed a third inflated and i must buy another today. I still get to the camp kitchen early and get everything charging before a shower. It's a $1.00 a shower and plenty of pressure and before it times out your well satisfied. Low clouds from the south and then Jonnys Whatsapp lets us all know we will be flying at Beechmont today. This can be a morning site and the pilots briefing will be AT the launch. A cafe across from launch is a nice luxury.
All good launches here and for a change we have light ridge lift the full length of the ridge. No pilots can get away for an hour which made for good filming! I finally managed 3200ft and just glided away on task, with the odd raindrop and dark sky, a second thermal was rare. I picked a good paddock and many came and landed with me. I had time to purchase a new airbed...be nice to wake up on a soft bed!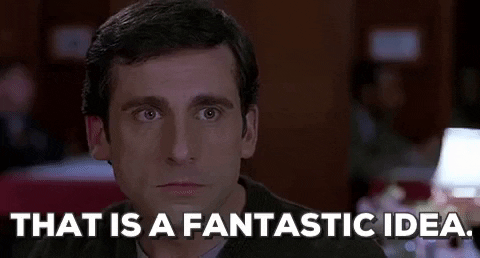 Do your part.
Spread the word about this amazing sport!
Club legend John Durand is happy at Beechmont, interesting sculpture.
DAY 4...Well, it was so nice lying on a soft bed i slept in! Stressing out trying to get it together while another very early pilot briefing is held ON the Beechmont launch. As per usual we are nearly the last launches and only the very end of ridge is soarable in the Ene wind. I latched onto a little one and wound up, climbing with Hugh again, just us two.
The upper wind around 3000ft was Ssw and seemed to stop any more climbing. However as the clouds came over, i managed 4400ft and glided on task. As i glided to the west i saw the smokey fires all showing a sw drift, so i flew around the western side of yesterdays hill, [Gordos Knob] and eventually a ripper up to 5000ft base, woohoo!.
Happy now, knowing i will easily clear the last ridge and glide out to the open country, where there should be 'blue' thermals. Wonderful views but just glided on and on in the blue area and finally a nice landing near a local road. Hugh told me later, it was having a few other gliders around which enabled them to scratch through the weak areas.
Once through you couldn't come down from 6000ft+ and after 5 1/2hrs he made goal on the longest task of the comp 100+km. The only time a sports glider made goal on any day...so a well deserved sports class win for Hugh..All the tasks have cross and/or headwind tasks to separate very good pilots, in very good gliders. Later that evening, pilots enjoyed a good time too, playing bare foot bowls, sharing pizzas and plenty of laughs.
The iconic view looking out from launch at Beechmont.
DAY 5...Mt Tamborine, a lot of scratching, dribbling for little height reward. Left on task with only 3200ft, too low to use Mt Misery. Only a few designated landing areas, gained enough height near the polo fields to at least make it easily to the model airplane strip. Big clouds came bringing an o/night wind shift. We enjoyed an open house invite at local legends Davos place, thank you.
Mt Tamborine launch and the northern point.
DAY 6..Back to Beechmont, cloudy and no ridge lift, all just staying up on puffs. Finally worked one up over launch with a gaggle as it went sunny, great views with everyone too. Finally left on task with 4400ft and the topless effortlessly glided away. I enjoyed base again and committed to flying over the higher ground, a more direct route to the first waypoint.
Flew to another circling glider but the lift was patchy and narrow surrounded by much sink, possibly more aggression may have helped. However i couldn't stay and was forced out to a landing area where i climbed again to3700ft. Glided again on task and worked a great looking range twice! but no lift. Sometimes you need a second glider to narrow the search area- well sometimes i do! ha..A last gasp try and then a good landing in the biggest, greenest paddock. A nice shady tree to await our driver Brian, thank you and a nice cold drink...
Pilots nearly finished setting up at Beechmont
DAY 8...A rest/poor day yesterday, today is the last day of the comp. We launched too late- the early birds got away. It seemed like all my bad luck came this day! I broke my glasses earlier, my harness zip jammed/broke and when i cruised to the lz, it was tailwind and a tough landing with a slightly bowed down tube. I didn't see past the negatives from this flight and only later when editing the flights did i appreciate how sweet this week was. I hope others enjoyed reading and patiently watching the flying too, I'll be back, it was fun in so many ways, thanks to the Canungra club, Col....
A view towards Beechmont launch from the landing paddock.
About the author
Col lives in Clunes, a small village in the Byron Bay hinterland.
Still flying hg after 44yrs and still happily married.
Col works on a Macadamia nut plantation and enjoy a rural life.
Col Rushton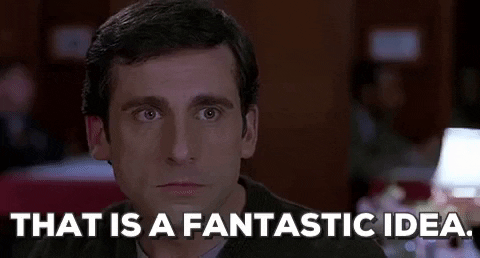 Do your part.
Spread the word about this amazing sport!
Write for the Hang Gliding Times!
This sport needs all the help it can get.
Only Hang Glider pilots can get the word out!
We have built a a new platform in 2019 that can push articles out to over 10,000 accounts and social media all at once.
Authors get 100% final approval on the article being posted.